Ya puedes descargar Tales of the World Reve Unitia CIA 3DS JAP, es un juego de estrategia de rol Desarrollado y publicado por Namco Bandai Games, ambientado en un mundo de ensueño conocido como Revalia, Reve Unitia presenta apariciones cruzadas de personajes de otros juegos en la serie principal de juegos Tales.
Análisis del juego Tales of the World Reve Unitia CIA 3DS JAP
El juego tiene lugar en un mundo de sueños conocido como Revalia, alimentado por los sueños de sus habitantes. La tribu Rufres mantiene el equilibrio en el mundo luchando contra los Vuul, manifestaciones de oscuridad que habitan en los corazones de los habitantes de Revalia. Normalmente, las personas conocidas como Dreamcatchers luchan contra estos Vuul, pero de alguna manera han desaparecido misteriosamente. Desesperados, los Rufres deciden convocar a personas de lo que se conoce como el Mundo Despertado para luchar contra los Vuul. Como resultado, los personajes de varios juegos de Cuentos de la serie aparecen sin ningún conocimiento de sus propios mundos para luchar contra los Vuul. La historia del juego se divide en las perspectivas de un miembro de la tribu Rufres, Terun, y un cazador de sueños, Nahato.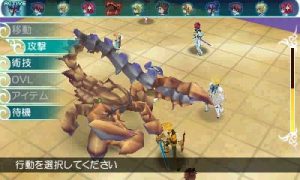 Detalles Técnicos Tales of the World Reve Unitia CIA 3DS – JAP :
Fecha de lanzamiento: 23 de octubre de 2014
Género: Role-Playing
Editorial: Bandai Namco Games
Desarrollador: Bandai Namco Games
Región: JPN (Región Libre)
Plataforma: Nintendo 3DS
Tipo de Rom: CIA
CAPTURAS: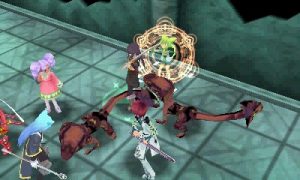 Descargar Tales of the World Reve Unitia CIA 3DS JAP Full Mega
Descargar Tales of the World Reve Unitia CIA 3DS JAP Full Mediafire
Descargar Tales of the World Reve Unitia CIA 3DS JAP Full Googledrive