Ya puedes descargar Mario and Luigi Paper Jam CIA 3DS EUR, para asumir misiones, acabar con enemigos y desenredar estos dos universos únicos en esta nueva y lúdica entrada en la serie Mario & Luigi.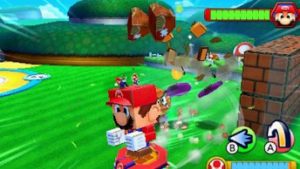 Análisis del juego Mario and Luigi Paper Jam CIA 3DS EUR
Mario y Luigi, los dos personajes más emblemáticos de Nintendo juntos otra vez en este videojuego de aventuras para 3DS que mezcla plataformas, rol, mucho humor e interesantes minijuegos. ¡Ah! y papel, ya que el juego combina la esencia clásica RPG de los Mario & Luigi con la filosofía Paper Mario. Un Reino Champiñón de papel en el que no faltan Bowser, Toad, los Goombas, los nuevos Cartoñecos y toda la rica imaginaria nintendera con bastantes horas de duración.
Detalles Técnicos Mario and Luigi Paper Jam CIA 3DS – EUR Multi 5:
Fecha de lanzamiento: 4 de diciembre de 2015
Género: Juego de roles
Editorial: Nintendo
Desarrollador: Alpha Dream
Región: EUR & USA (Región Libre)
Plataforma: Nintendo 3DS
Tipo de Rom: CIA
CAPTURAS: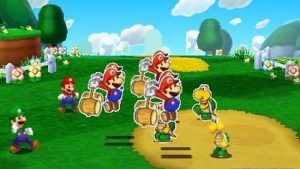 Descargar Mario and Luigi Paper Jam CIA 3DS EUR Full Mega
Descargar Mario and Luigi Paper Jam CIA 3DS EUR Full Mediafire
Descargar Mario and Luigi Paper Jam CIA 3DS EUR Full Googledrive