Ya puedes descargar Tales of the Abyss NTSC PS2, es un RPG desarrollado por Namco Tales Studio y publicado por Namco.
Análisis del juego Tales of the Abyss NTSC PS2
Se lanzó a la venta en Japón el 15 de diciembre de 2005, para la plataforma PlayStation 2, conmemorando así el 10º aniversario de la serie Tales of. Tales of the Abyss es el octavo juego de la serie principal e incluye el Flex Range Linear Motion Battle System, una evolución del sistema de batalla del Tales of Symphonia. El diseño de los personajes fue obra del dibujante de manga K?suke Fujishima.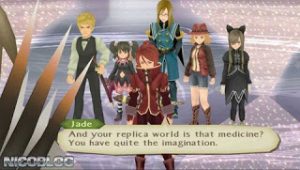 Tales of the Abyss fue publicado en Japón, y un año después en Norteamérica, pero no ha llegado a pisar suelo europeo. Existe, sin embargo, una traducción al castellano realizada por Tales Translations, un grupo de traductores aficionados.
Namco ha desarrollado un remake del videojuego para la consola Nintendo 3DS, que llegará a Japón el próximo 30 de Junio, y cuya salida en Europa se preve para el 10 de Noviembre.
Detalles Técnicos Tales of the Abyss NTSC Español:
Nombre del juego: Tales of the Abyss
Región: USA (NTSC-U)
Consola: Sony PlayStation 2
Fecha de lanzamiento: 2006-10-10
Género: RPG
Editorial: Bandai Namco Games
Idiomas: Ingles, Español
Formato de imagen: ISO
ID de disco: SLUS-21386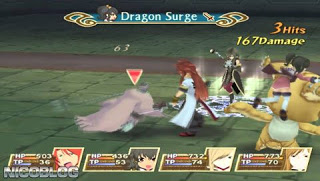 Descargar Tales of the Abyss NTSC PS2 Full Mega
Descargar Tales of the Abyss NTSC PS2 Full Mediafire
Descargar Tales of the Abyss NTSC PS2 Full Googledrive