Ya puedes descargar Star Wars Jedi Starfighter PAL PS2, es un videojuego de acción de 2002 para PlayStation 2 y Xbox. Desarrollado y publicado por LucasArts.
Análisis del juego Star Wars Jedi Starfighter PAL PS2
Lanzado antes de Star Wars: Episodio II: Attack of the Clones se abrió en los cines (solo para PS2, la versión de Xbox se lanzó en América del Norte el 13 de mayo, tres días antes de que Attack of the Clones fuera de concurso en la película de Cannes de 2002 Festival y para Europa lanzado el 31 de mayo), es la secuela de Star Wars: Starfighter. Jedi Starfighter tiene lugar justo antes de los eventos de Attack of the Clones y durante la Batalla de Geonosis. escrito por el veterano desarrollador de juegos de Star Wars W. Haden Blackman, quien creó una nueva compañía de desarrollo de videojuegos llamada Hangar 13, una subsidiaria de 2K Games. El 17 de noviembre de 2015, se lanzó nuevamente para PlayStation 4 en Norteamérica como parte del paquete de consola de edición limitada Star Wars Battlefront. Jedi Starfighter marca uno de los pocos casos en los que el personaje C-3PO es interpretado por alguien que no sea Anthony Daniels, en lugar de ser interpretado por Ross King.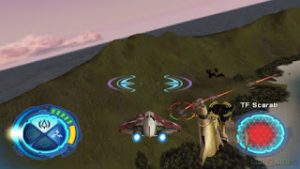 Detalles Técnicos Star Wars Jedi Starfighter (Europe) (Fr,De,It,Es):
Nombre del juego: Star Wars: Jedi Starfighter
Región: Europa
Consola: PlayStation 2
Fecha de lanzamiento: 2002-03-28
Género: Acción
Editorial: LucasArts
Idiomas: Español, Alemán, Italiano, Francés.
Formato de imagen: ISO
Identificación del juego: SLES-50375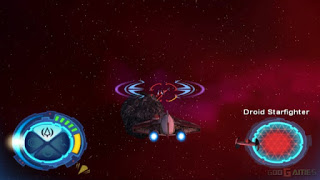 Descargar Star Wars Jedi Starfighter PAL PS2 Full Mega
Descargar Star Wars Jedi Starfighter PAL PS2 Full Mediafire
Descargar Star Wars Jedi Starfighter PAL PS2 Full Googledrive