Ya puedes descargar The Snack World TreJarers CIA 3DS JAP, es un videojuego con nuevas mejoras para que el usuario tengas una fantasía tradicional de estilo moderno The Snack World: TreJarers 3DS es un juego de rol desarrollado y publicado por Level-5.
Análisis del juego The Snack World TreJarers CIA 3DS JAP
Conviértete en Trejarers creando personajes personalizados, continúa la aventura con Chup y su grupo. Snack World es la quinta franquicia multimedia de Level-5, después de Inazuma Eleven, Little Battlers eXperience, Professor Layton y Yo-kai Watch. La franquicia es una «fantasía hiper casual» que se desarrolla en Snack World, un mundo de fantasía tradicional combinado con tiendas de conveniencia, teléfonos inteligentes y otros elementos del mundo moderno. Gira en torno a las aventuras de Chup, un héroe errante con un fuerte sentido de la justicia, que está decidido a vengarse de las instalaciones de ocio a gran escala después de que destruyera su aldea en respuesta a los aldeanos que se niegan a permitir que el pueblo los desaloje. . Locamente enamorado de la hija del Rey Majestad, la princesa Melora, él cumple sus deseos egoístas al ir de misiones, acompañado por una bruja poco elegante, Mayone; un guerrero musculoso, Pepperon; una criatura parecida a un duende, Gobsan; y una hembra dragón de nariz de cerdo.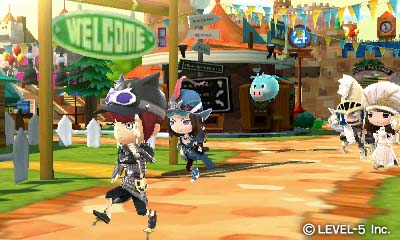 Detalles Técnicos The Snack World: TreJarers CIA 3DS – JAP:
Fecha de lanzamiento: 10 de agosto de 2017
Género: Juego de roles
Editor: Nivel 5
Desarrollador: Level-5
Región: Japón
Idiomas: japones
Plataforma: Nintendo 3DS
Tipo de Rom: CIA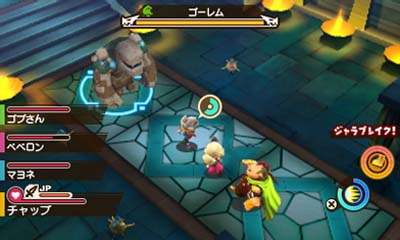 Descargar The Snack World TreJarers CIA 3DS JAP Full Mega
Descargar The Snack World TreJarers CIA 3DS JAP Full Mediafire
Descargar The Snack World TreJarers CIA 3DS JAP Full Googledrive
https://drive.google.com/file/d/1OcvdivGA7hnS9fRDUuaThb5_Qf3dvqm2/view