Ya puedes descargar The Legend of Dark Witch 2 CIA 3DS EUR, es un juego de plataformas de acción en 2D desarrollado por Inside System y publicado por Circle Int.
Análisis del juego The Legend of Dark Witch 2 CIA 3DS EUR
La nación de Germa, ubicada en el este, se ha convertido en una fuerza sin paralelo en la investigación mágica. Por mucho, su activo más temido es el grupo conocido como «Ich», que consiste en sus principales investigadores. Germa envía a Ich a la nación vecina Liana para continuar su investigación en secreto.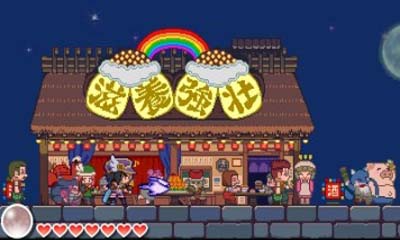 Este movimiento alarmante de Germa atrae la atención de Zizou Olympia. Ella desciende sobre Liana y derrota a ocho miembros de Ich, incluida una niña malhumorada, una veterana militar, un genio familiar, un robot alquimista, un tipo moderno de «sis grandes», un científico loco y borracho, un filósofo extraño. y una bestia juguetona.
Detalles Técnicos The Legend of Dark Witch 2 CIA 3DS – EUR :
Fecha de lanzamiento: 4 de noviembre de 2015
Género: Acción, Plataformas
Editorial: CIRCLE Int
Desarrollador: Inside System, Flyhigh Works
Región: USA (Región Libre)
Idiomas: ingles
Plataforma: Nintendo 3DS
Tipo de Rom: CIA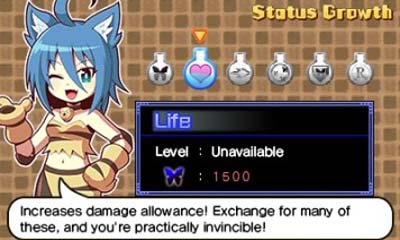 Descargar The Legend of Dark Witch 2 CIA 3DS EUR Full Mega
https://mega.nz/file/bdBTTIQQ#PXVteNGS262KD1qln6HefEpD2HAKgXRulxMoAEyMfF0
Descargar The Legend of Dark Witch 2 CIA 3DS EUR Full Mediafire
Descargar The Legend of Dark Witch 2 CIA 3DS EUR Full Googledrive