No puedes dejar de descargar Story of Seasons CIA 3DS EUR, es una fascinante amalgama de lo que hizo que estas diversiones que le dieron energía a su inmersión en la cultura occidental resultaran intrigantes cuando era más joven y las sigue haciendo adictivas en un contexto actual.
Análisis Story of Seasons CIA 3DS EUR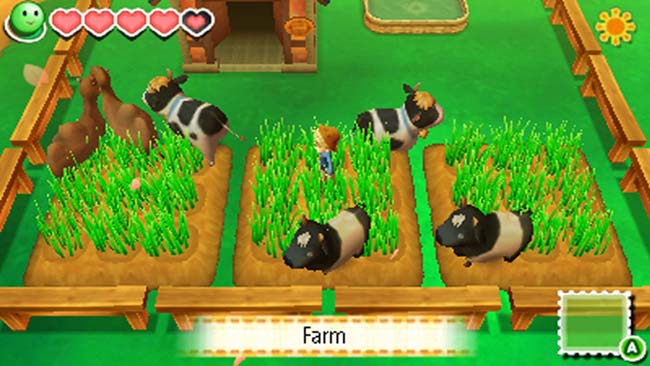 Story of Seasons, llamado en Japón Bokujo Monogatari: Tsunagaru Shin Tenchi (pudiéndose traducir como Historia de Granja: Conectando al nuevo mundo), es un videojuego de simulación de vida y RPG de granja, desarrollado por la empresa Marvelous Inc., formando parte de la franquicia Harvest Moon. Fue lanzado de forma exclusiva para la consola Nintendo 3DS el 27 de febrero de 2014 en Japón, el 31 de marzo de 2015 en América y el 31 de diciembre de ese mismo año en Europa. El juego no tiene el título de Harvest Moon en América debido a que la propiedad del nombre pertenece a Natsume. Sin embargo, Natsume, por su parte, anunció su propio título original, no producido por Marvelous, Harvest Moon: El Valle Perdido lanzado solo en América del Norte y Europa para Nintendo 3DS en 2014.
Todo lo que necesitas saber sobre Story of Seasons CIA EUR :
Fecha de lanzamiento: 31 de diciembre de 2015
Género: Simulación de vida y agricultura, juego de rol
Editorial: Marvelous Interactive
Desarrollador: Marvelous Interactive
Región: EUR
Plataforma: Nintendo 3DS
Tipo de Rom: CIA
Descargar Story of Seasons CIA 3DS EUR 1 solo Link Mega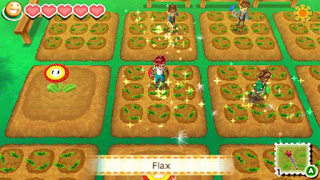 Descargar Story of Seasons CIA 3DS EUR Full Mediafire
Descargar Story of Seasons CIA 3DS EUR Full Googledrive