Ya puedes descargar Mario y Donkey Kong: Minis on the Move 3DS , un juego muy particular donde podrás disfrutar de más de 180 niveles desconcertantes a medida que giras, arrastres, deslizas y sueltas los mosaicos para construir caminos para que los Minis se muevan.
Conociendo mas sobre Mario and Donkey Kong Minis
Este título desafía a los jugadores a guiar a los personajes mini utilizando baldosas que deberán colocar en la pantalla táctil para que estos puedan llegar a la meta en la pantalla superior. El juego cuenta con más de 180 fases en cuatro modos diferentes. Los jugadores también pueden crear y compartir online sus propios niveles, y jugar en los niveles creados por otros jugadores de todo el mundo.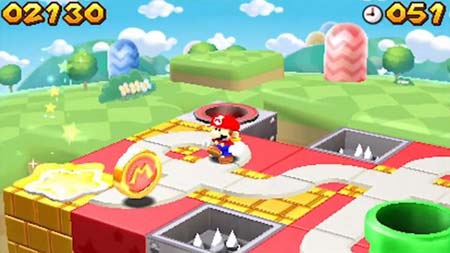 Detalles técnicos Mario and Donkey Kong – Minis on the Move CIA 3DS – EUR MULTI2
Fecha de lanzamiento: 9 de mayo de 2013
Género: Puzzle
Editorial: Nintendo
Desarrollador: Nintendo Software Technology
Región: EUR
Plataforma: Nintendo 3DS
Tipo de ROM: CIA
Descargar Mario and Donkey Kong Minis on the Move CIA 3DS EUR Full Mega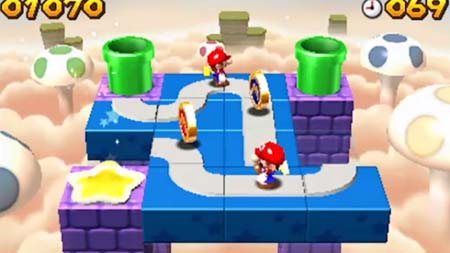 https://mega.nz/#!APZ1TCCa!Sx4lnr4QbusXITNSCHCuOADx_p-Zr7uwAL1LgOuynsY
Mario and Donkey Kong Minis on the Move Full Mediafire
https://www.mediafire.com/?ms4j4kmvmbpd2b8
Mario and Donkey Kong Minis on the Move Full Googledrive
https://drive.google.com/open?id=0B5SiBfbeBLuhLTJsUDZ2a3M5UTQ
Para todos los amigos que por primera vez nos visitan, recuerden que pueden pedir cualquier juego y nosotros nos encargaremos en buscar en la red y podrás tenerlo completamente gratis sin publicidad ni molestos acortadores. Saludos
Recolección de juegos 3DS CIA
monster hunter 4 ultimate cia 3ds usa
inazuma eleven 1 2 3 endou mamoru densetsu cia 3ds jap
the denpa men 2 beyond the waves cia 3ds usa